MONSTER JAM – Postponed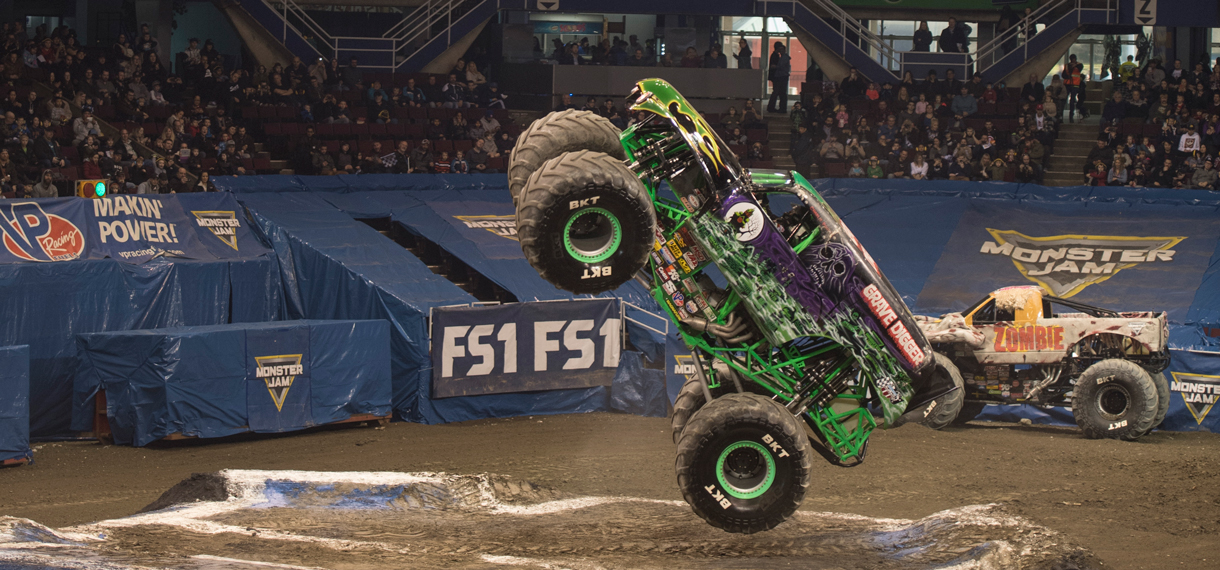 MONSTER JAM IN VANCOUVER TO BE RESCHEDULED
In accordance with the restrictions on travel and group gatherings amid COVID-19 concerns, the upcoming Monster Jam events scheduled for Saturday March 14 and Sunday March 15, 2020 at the Pacific Coliseum (PNE) in Vancouver, BC will be rescheduled for a later date. All tickets will be honoured for the rescheduled dates which will be announced soon.
Customers that cannot attend the rescheduled date will be given a refund at their original point of purchase. Refunds are currently available upon request – please contact TicketLeader Customer Service at info@ticketleader.ca or via phone at 604-252-3700.
Monster Jam® is adrenaline-charged family entertainment providing jaw-dropping displays and gravity-defying feats that promises to always leave fans entertained.  Monster Jam events feature some of the most recognizable trucks in the world including Grave Digger, Dragon, Just Get Er Done, Monster Mutt Dalmatian, Raminator, Rammunition, Scooby-Doo and Wild Side. Our world-class drivers push these perfectly engineered Monster Jam trucks to their limits in Freestyle, "2-Wheel Skills" and Racing competitions that will put families on the edge of their seats and leave them craving more of this unexpected, unscripted and unforgettable event!
In 2020, each competitor will be awarded points for their performances. These points will accumulate through each event, leading to an eventual overall champion on each tour. All champions will receive an automatic bid to Monster Jam World Finals® XXI.
Arena and Triple Threat Series competitions will award 8 points to winners of head-to-head racing with the runner-up getting 6 points. A loss in semi-finals brings 4 points and a loss in round one gets 2 points. The same holds true for Speedster competition in Triple Threat Series™. Elements such as timed racing, freestyle, 2 wheel skills, donuts and ATV racing will reward the winner with 8 points and points decrease in the finishing order (7,6,5, etc.)
PIT PARTY
Saturday March 14, 10:30 AM – 12:00 PM
Sunday March 15, 10:30 AM – 12:00 PM
At the Monster Jam Pit Party, you can see the massive trucks up close, meet your favorite drivers and crews, get autographs, take pictures and enjoy other family-friendly activities. It's an unforgettable part of the Monster Jam experience where special connections are made and lifelong fans are born. This. Is. Monster Jam. Add the Pit Party Pass at the end of your ticket order. If you've purchased tickets already but didn't purchase your Pit Party Passes yet, you can still purchase them online in advance.