Playland Nights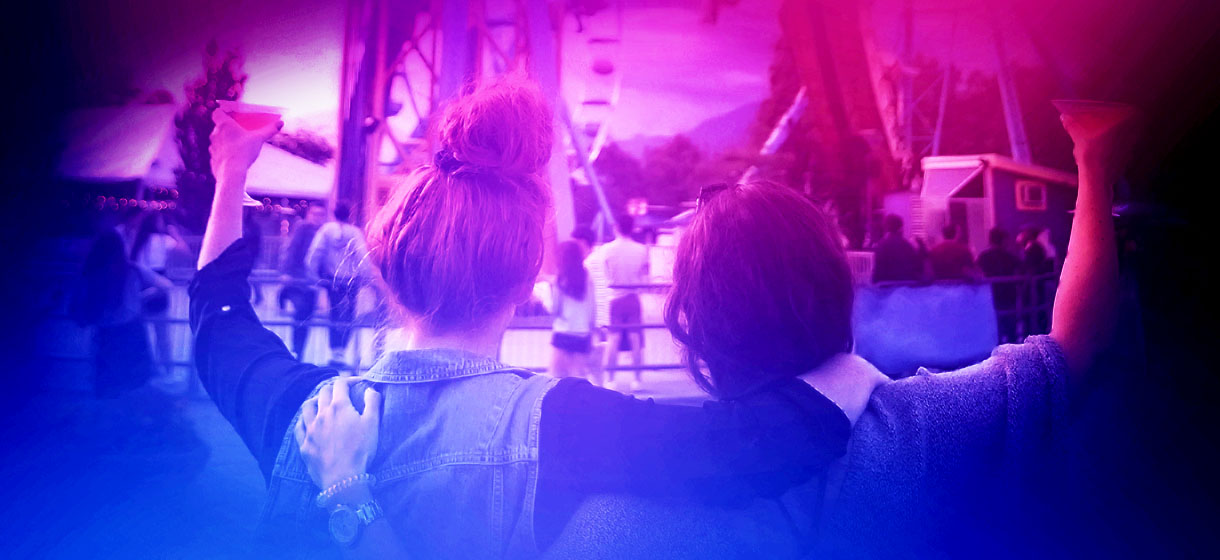 Every Friday in July, Playland is hosting exciting evenings dedicated to adults-only* (19+) amusement, complete with food, drinks, midway games, and of course, exhilarating rides. The grounds will be fully licensed, so guests can enjoy their favourite beverage throughout the park while experiencing the entertainment.
In addition to guest DJs spinning party tunes under the twinkling lights, people can enjoy Playland-inspired cocktails, craft beer and wine while participating in the fun.
Entertainment Lineup
Variety Show Entertainment – Ride Side Bar Stage
Drum N Dirty: Live percussion DJ, Drumming to remixed party music. High energy act to get the party started.
Instagram: https://www.instagram.com/drumndirty/?hl=en
Facebook: https://www.facebook.com/drumndirty/
10pm – Wes Barker: Stunt Magician, As seen on America's Got Talent, Wizard Wars, MTV, and Penn & Teller: Fool Us. Wes has over 35 million views on YouTube. Inappropriate for all ages.
Instagram: https://www.instagram.com/stuntmagician/
Facebook: https://www.facebook.com/stuntmagician/
11pm – Dancing Teasing Fabulousness: A burlesque show to remember! From their Instagram "We are a Burlesque group based in Vancouver BC, founded by Dezi Desire and Mister Nickel. We dance. We tease. We are fabulous. We are totally DTF."
Instagram: https://www.instagram.com/dancingteasingfabulousness/
Make sure to buy your tickets in advance to save money and time at the gate. Get your tickets before they sell out!
*All guests must be 19 years or older and must provide 2 pieces of ID. One piece must be government issued identification with a photo and date of birth, the second must include name and signature or picture.
**Playland Season Passes are not valid for these special events.
All New VIP Experience
Playland Nights is now offering tickets to an elevated VIP experience at Vancouver's favourite amusement park. VIP ticket holders embark on an exclusive magical journey in the park with a different themes to choose from. You will receive express park entry, access to a VIP bar, and can skip the line ONCE at: Wooden Rollercoaster, Atmosfear, The Beast, Pirate Ship, Music Express, Hellevator, Breakdance and the new Sea to Sky Swinger!
Come for one night or try them all!
Graffiti Night
Remember when your Mom told you not to draw all over everything? We want you to do the exact opposite. Upon entering Playland, every guest dressed head to toe in white will be provided a t-shirt and glowing markers. It's time to turn the park (and yourself) into your own personal colouring book. Explore Playland's one-night-only graffiti walls and play a part in bringing the park to life!