Pinwheel News Community Newsletter - Autumn 2021
Greetings from the President and CEO
What are we up to?
The PNE Fair was a huge success, kids are back at school, the Fall is upon us and the PNE is knee deep in Hallowed Eves fun! What has our team been up to? Planning and executing a busy Fall, Winter and Spring calendar of Trade and Consumer shows, concerts and events, of course. The tide is turning and we are seeing a strong – but safe – return to live events.
In September, we hosted the 2-day FVDED music festival on site in the PNE Amphitheatre, one of Vancouver's first outdoor music festivals. As well, we welcomed Knit City, The Gift Show and Good to Grow show to the site as the first three Trade and Consumer shows since COVID began. We had two additional consumer shows in October, one being the Winter Extreme Ski and Board Swap along with the Vancouver Comic and Toy show and several concerts planned before the end of November.  Playland is open with our Hallowed Eves experience, and we look forward to seeing you back on site in October to experience some Fall fun. And don't miss the return of WinterLights, our drive through festival holiday experience in December!
How are we doing?
The PNE is proud to say that we are financially stronger today than we expected to be last year. We are a large non-profit with thousands of staff and, as you all know, COVID hit us hard. But our team of motivated go-getters found ways to host events and to safely bring the PNE Fair back this past August. It was a smaller footprint with capacity limits each day, but our guests had a great time and feedback was very positive. Financially, the Fair, along with a reduced but successful Playland season, exceeded our expectations and have helped put us on more solid financial ground.
As you may have heard, the Province of BC Ministry of Tourism, Arts, Culture and sport launched a program this summer to support major anchor attractions like Playland and we were successful in receiving $1,000,000 from the Province through that Program. In August, they launched another program to support fairs and festivals and we expect to receive good news in November that there will be some additional funding allocated to the PNE through that program. We continue to work with the Federal Government to be able to access the Federal Wage Subsidy that all our industry partners, and businesses of all kinds across Canada have benefitted from during this COVID period. Up until now, we have been excluded from the program because of a technicality in our ownership structure, but if we are successful in our appeal, this would further support our economic recovery and stabilize the organization for the future. We have deeply appreciated your support over the past 18 months and look forward to being able to be solidly focused on a bright future as we head into this next year.
Shelley Frost
President & CEO
What's Happening in the Park
Summer may be over but there are plenty of things to do in the Fall! The Sanctuary located at Hastings Park is home to many birds, ducks and fish, making for great sights during a stroll through the park.
From Green Heron, Northern Flickers, Cooper's Hawks to Song Sparrow, just to name a few, have all been sighted since last Spring to early October. With over 140 species observed, the Sanctuary and Hastings Park can be a bird watcher's haven. Thank you to our neighbour, Doug Cooper for the photos included of recent sightings.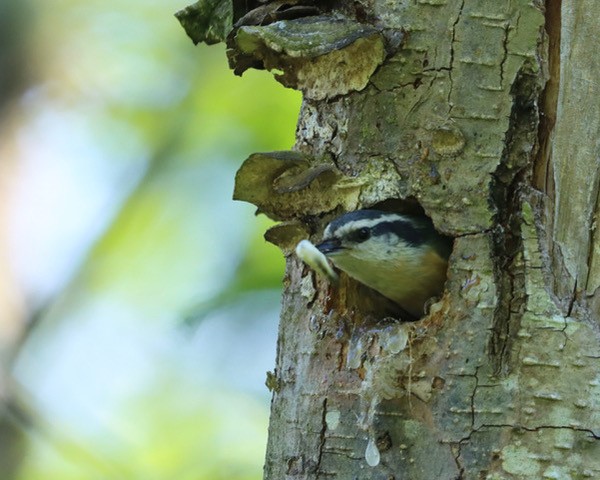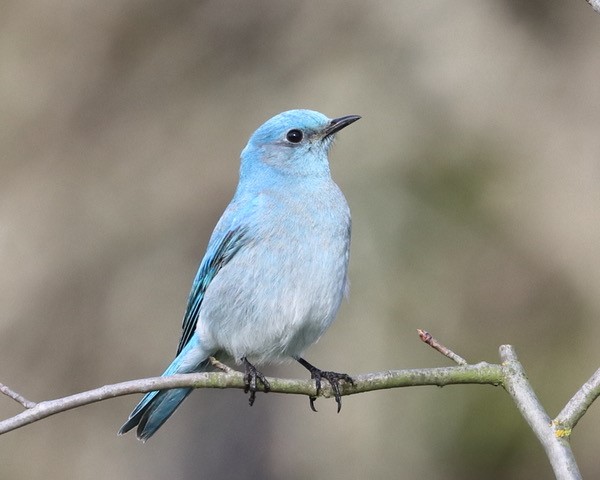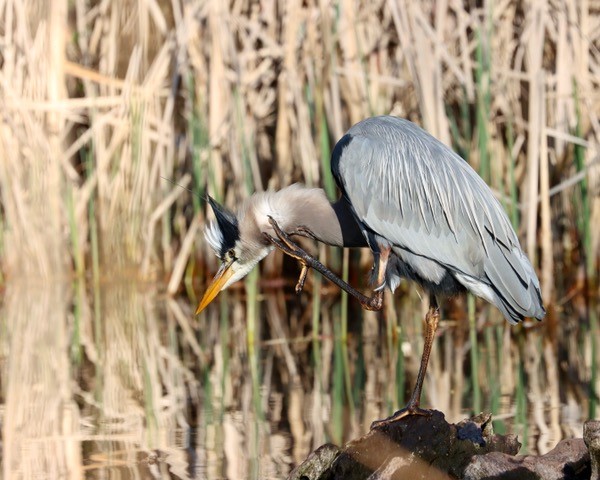 The Freshwater Fisheries Society of BC keeps the Sanctuary ponds stocked twice a year and promotes an urban fishing experience. On September 23rd, the Sanctuary Pond was filled with 1,500 Rainbow Trout and hosted a Girl Guides Learn to Fish program on October 17th. Whether you are an avid fisher or come with little to no knowledge about fishing, the Learn to Fish program is great for all ages and skill levels.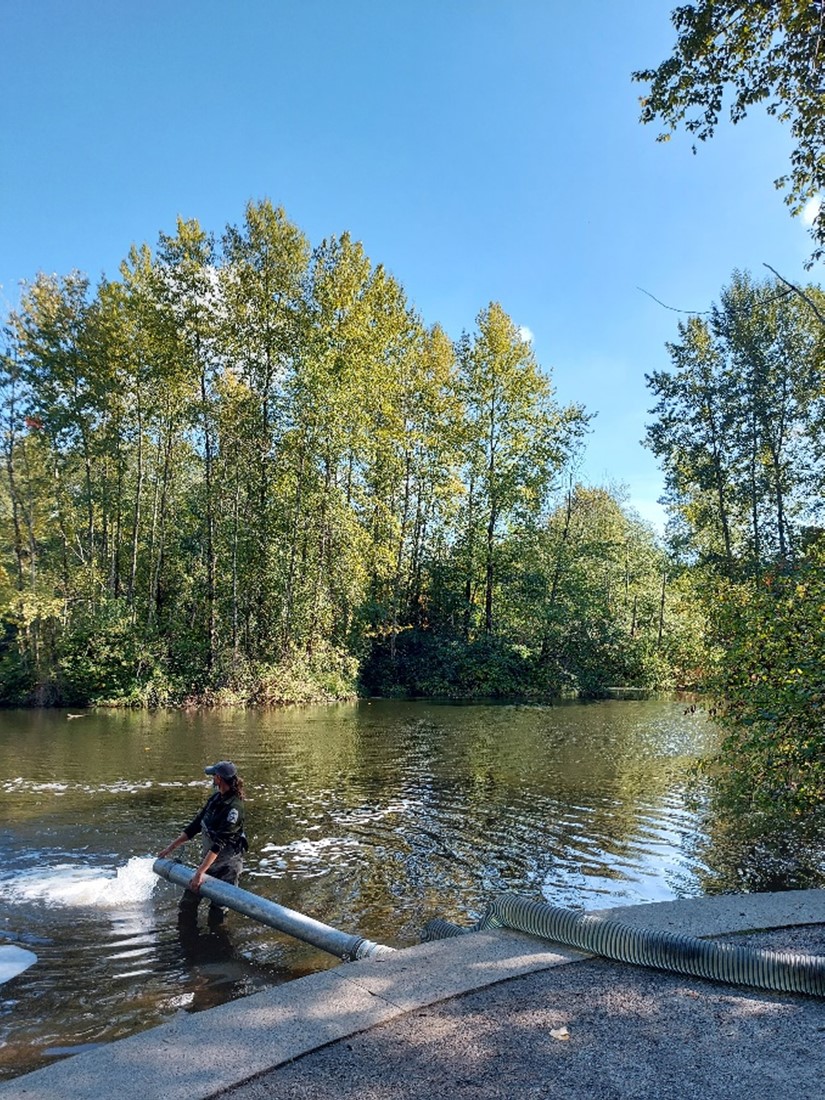 Fairs & Festivals
On August 21st, we welcomed back the PNE Fair after a 17-month hiatus due to COVID-19 returning with an in-person event. Highlights included fan favourites such as the SuperDogs, the West Coast Lumberjack Show, live music and a nightly pyro-musical finale, where the skies erupted with fantastic pyrotechnics.
Even with a smaller footprint, the PNE Fair still included over 40 Fair food vendors, ranging from sweet classics such as Mini Donuts, Slushies, Kettle Korn to a meat lovers dream with the return of two rib vendors. Other favourites included the Marketplace, BCAA's ToonCity, Farm Country, The Safeway Cooking Stage, the PNE Prize Home Presentation Centre; along with a number of incredible exhibits including Metro Vancouver's Together we are Stronger and Translink's Reconnect area. The 15-day PNE Fair was truly anything short of remarkable!
Fair Years of Service
This year's 2021 Fair was a milestone event for the PNE, after not being able to hold an in-person Fair in 2020. The 2021 Fair was also celebratory for many employees, with it marking a significant years of service milestone for them! Over 832 team members commemorated working the PNE Fair for more than 5 years, and even more notably, just over 100 PNE team members celebrated their 25th plus year of service milestone this past year. Each team member's commitment to the organization is truly what makes the PNE so special.
The PNE's dedicated team is the foundation of the organization, and truly has allowed for the organization to remain strong through the most challenging of times. All our team members have amazing PNE journeys, and it is incredible to see the dedication they have to the organization. We celebrate these milestones and are so fortunate to have such a remarkable team! One very notable mention from this Fair was the 50th Fairs of Service Celebration of our Food & Beverage Supervisor Janis. Pictured in the blue striped shirt above, she has been a part of half-a- century's worth of PNE Fairs, and we couldn't ask for a more wonderful team member. Congratulations to Janis, and the many PNE team members that celebrated special years of service milestones this year!
What's New for Halloween
In the dead of night, a Caravan of Curiosities rolled into town… Alongside firebreathers, contortionists and other oddities, a resentful puppet longed to be the star of the show. Chippy is no dummy; he's ready to cut the strings and become the Ringmaster of the Sideshow.
This October, Playland once again transforms into a Halloween-themed experience including thrill rides, creepy décor, scary characters and live performances. You'll be awestruck by fire and swordplay, incredible stunts and circus arts, while the amusement park crawls with terrifying monsters, mutant carnivores and re-animated dolls who have breached their usual cages.
Enjoy food and beverage flavors of Fall, 8 stage shows, 10 pop up shows, 10+ games and 17+ rides. Open select nights until Halloween. Advance tickets and passport vaccine required. 
Vancity's Legacy: Art in the Park
In 2007, Vancity and the PNE first connected through a very traditional sponsorship model centered on a single Vancity Member Appreciation Day during the PNE Fair. Over the last 13 years, our work together has re-imagined what partnership could look like and transformed the year-round sustainability landscape at PNE. As our partnership comes to a close, we will once again complete a sustainability audit to measure just how far we've come and ensure the PNE has a roadmap for the future. We are extremely proud of the successes we've accomplished throughout this 13-year journey and are so excited to see the PNE continue to flourish as a leader in sustainability, resting on the strong foundation of our shared legacy.
To celebrate this legacy earlier this spring we invited artists through an open call to submit their ideas for public art projects in large scale, with a focus on our sustainability story. The artwork could be in any medium; including but not limited to, murals and sculptures, utilizing elements "recovered" from our recycling area. We were looking for artists to propose meaningful Public Art pieces for select spaces within Hastings Park that reflect our partnership's shared sustainability objectives and tell our story through the themes of zero waste, water use, and energy conservation.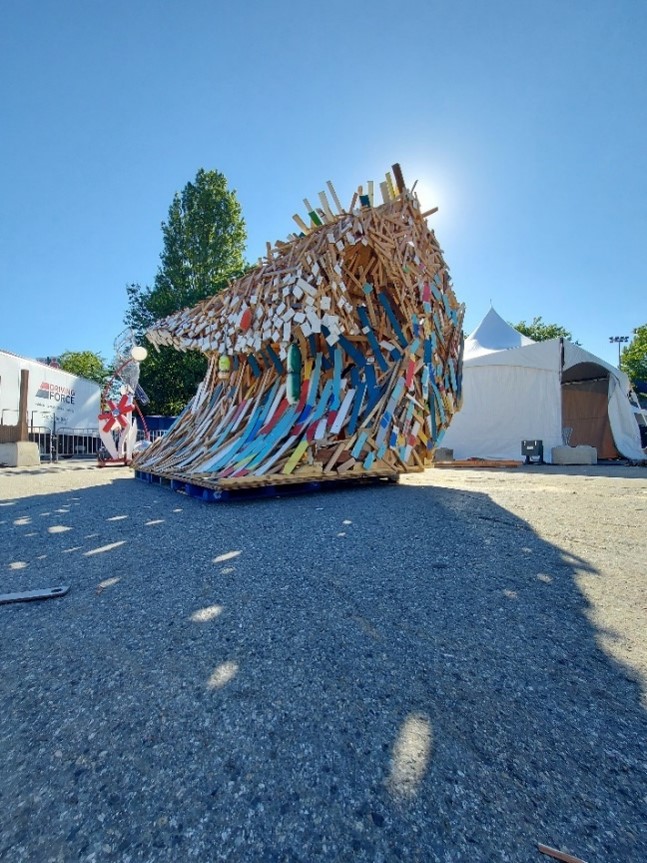 Ron Simmer was selected to create three pieces on the themes of Energy, Water and Zero Waste. These pieces were unveiled at the 2021 PNE Fair and will soon have a permanent space in three key location.
Vaccine Policy at PNE Events

The Pacific National Exhibition is an organization whose mission is to "deliver memorable experiences" primarily through hosting large scale public gatherings at various indoor and outdoor venues at Hastings Park. We continue to evolve our business operations throughout the COVID-19 pandemic to provide a safe environment for employees, contractors & guests and we are welcoming back public events including Trade & Consumer Shows and Concerts.
Based on the guidance from the order prescribed by the PHO under the Public Health Act, and the recent announcement requiring proof of vaccination for individuals attending events, the PNE recently implemented a new vaccination policy.  This new vaccination policy requires all employees, contractors, and guests to provide proof of vaccination when working or attending events. Currently, to access PNE events and venues all guests, employees, exhibitors and event staff must have at least one dose of a COVID-19 vaccine. By October 24, everyone must be fully vaccinated. The PNE is dedicated to the health and safety of everyone coming to the PNE! You can visit https://www.pne.ca/vaccine/ for more info.
Hastings Park Farmers Market
We are proud to be the home of the Hastings Park Farmers Market every Sunday, The Market works to reconnect people with the land the foods you love. Each Week at the market you can expect to see 35+ farms and producers, food and coffee trucks.
Sunday, November 7 through April 25, 2021 (closed December 27 and January 2).