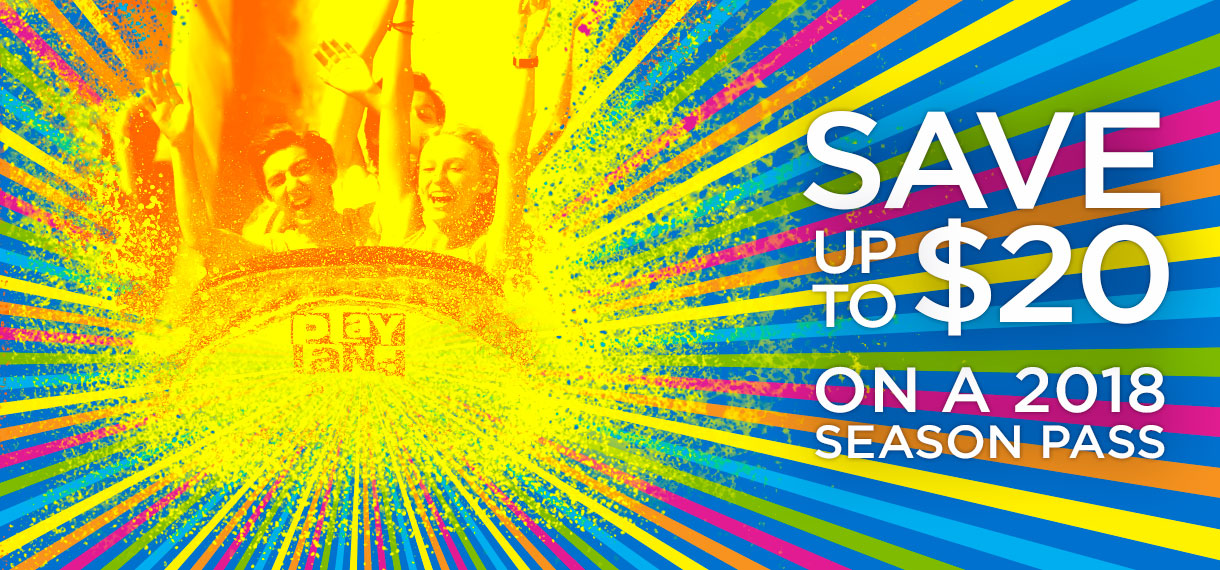 This deal is a real thrill!
For the cost of less than three visits, get unlimited rides over the 80 operating days with a 2018 Playland Season Pass.
From now through Midnight on January 22, 2018, save up to $20 on a 2018 Playland Season PlayPass.
Our lowest price of the year for Playland Season Passes!
Gate Price
Boxing Day Promo
Playland Season Pass
$99
$79
Playland Jr. Season Pass (Under 48" Tall)
$61
$46
Children 3 & under receive free admission to Playland
Pre-register your 2018 Playland Season Pass online to fast-track your way through the gates.
2018 Playland Dates:
May 5 – June 10, 2018 | Saturday, Sunday, Holidays: 10am-6pm
Jun 15-27 and June 29 2018 | Monday-Friday: 10am-3pm; Saturday & Sunday: 10am-6pm
July 1- 30, 2018 | Monday-Friday: 10am-6pm; Saturday & Sunday: 10am-7pm
August 1-17, 2018 | Daily: 10am-7pm
Sep 8-16, 2018 | Saturday & Sunday: 10am-5pm