Playland
Playland is closed for the season, but open as part of Fright Nights – select nights October 7-31.
UNCONTAINED VR attraction
Starting July 8, the UNCONTAINED game experience titled Deep Signal VR will take players deep into an unexplored star system to investigate a mysterious burst of dangerous cosmic energy.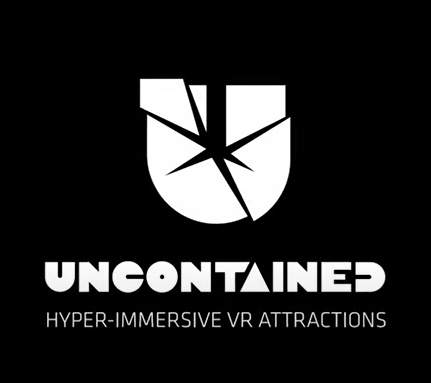 As a true social VR experience your team of up to three players per player bay (total 6-players) will be tasked with taking command of the experimental Pathseeker spaceship, controlling everything from weapon systems, repair tools, drones, and more in a fight against forces beyond human comprehension. The level of hyper-immersion players will experience within has never been accomplished before at this depth and level.
By combining a compelling story with player agency and consequences supported by real-world feedback features that can be felt within your cockpit, this is a game unlike any other. With an incredible range of effects, including floor rumblers replicating flight and movement, scent to reinforce environmental changes, ambient headphone free audio, heat and cool effects, pneumatic air blasts, to name some, the degree of immersion aims to make the experience as engaging, memorable, and filled with as many wows as possible.
Try UNCONTAINED in Playland: $25 for individuals / $60 for groups of 3
Everything you need for fun...
Guest Services
The PNE wants your visit to Playland to be as enjoyable as possible.
We have general guest information on amenities, directions to Playland, conduct and courtesy guidelines to help your visit to Playland go as planned.
Guest satisfaction is also important to Playland at the PNE and we are constantly trying to improve to better serve our guests.
If you have any questions, concerns or feedback please contact Guest Services at:
Phone: 604-252-3620 *only available during Playland operational hours.
Email: info@pne.ca
Know Before You Go
All guests visiting Playland will need to purchase their tickets in advance online through TicketLeader.ca. Capacities are limited. Select your date and time slot from the calendar. TicketLeader accepts credit and verified debit cards. To connect with a TicketLeader call centre team member to pre-purchase your tickets over the phone, please call 604-252-3700.
Your ticket is valid only for the date and time indicated on it. Before arriving at Playland please ensure you have either printed your ticket or downloaded the "print at home" PDF to your mobile phone. There is no free WIFI available at Playland. Please present the original ticket file, and not a screen shot of it. To help with ticket scanning, please turn the brightness on your phone to maximum, and enlarge the bar code section.
Playland uses cashless procedures on site for retail and food and beverage. We accept credit/debit and recommend that you use your tap enabled cards, or Apple Pay/Google Pay on your mobile device.
For the safety of all of our guests and team members, outside food and beverage will not be permitted on site. In an effort to decrease touch points we ask that you do not bring outside food, beverage, bags, back packs and coolers to Playland.
Exceptions will be made for medical or infant needs. Please contact 604.253.2311 or info@pne.ca in advance of your visit to make any necessary arrangements.
Masks & Face Coverings
Masks are now up to the discretion of the individual.
Food & Eating Spaces
Playland food locations are using cashless procedures on site.  We accept credit/ debit and recommend that you use your tap enabled cards.
Additional tables have been added to the grassy area north of the Flume ride , towards the front of the park.
Weather
To ensure the safety of our guests during inclement weather such as high winds, rain or lightning in the park vicinity, individual rides or the entire park may be closed. Affected rides may be re-opened if deemed safe. Playland does not issue rain cheques or refunds for ride or park closures.
Season Passes
The 2022 Season Pass program has been postponed until 2023 when we relaunch a new expanded program that will accommodate Playland's new date specific tickets.
A Safe & Healthy Environment
Please stay home if you are sick and we will do the same! 
If you are experiencing any of the following symptoms we'd love for you to stay home and take care of yourself: fever/feeling feverish, cough, sore throat, headache, runny nose, shortness of breath or difficulty breathing, loss of taste and/or loss of smell.
Lockers for rent
Small/Medium Locker Rental —$10.00
Large Locker Rental — $12.00
Locker Key Replacement — $15.00
More FAQs
Please click this link to read about our Amenities and Answers to Frequently Asked Questions.