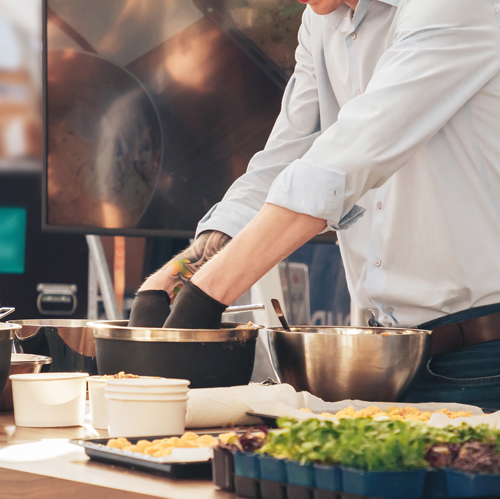 Are you a family that cooks together?
We're looking for families who would like to share how they prepare their favourite family recipe on the Safeway Cooking Stage at the PNE Fair this year.
To enter, please complete the form below describing your dish and what dates/times you're available.
Those families who are selected to participate will have their recipe featured at the PNE Fair. As a thank you for participating, each family will receive a Safeway gift card, 4 gate admissions, and 1 parking pass.*
The family cooking demonstrations will happen every day at 2:00pm,4:00pm or 6:30pm. Ingredients will be provided by Safeway. *Transportation to the Fair not included.
You must be available to demonstrate on our stage one day between Aug. 21 and Sep. 6 as a family to qualify.