Hosted by The Vancouver Christmas Bureau
Christmas Toy Drop Drive-Thru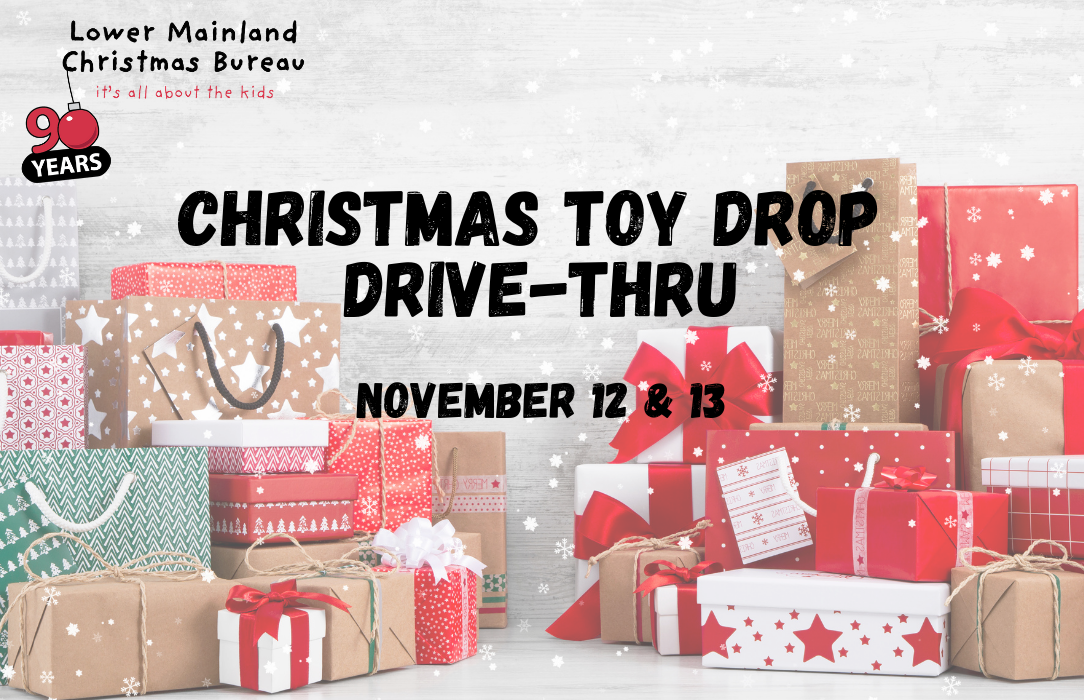 "The holidays are about family and friends, and the experience of sharing and giving. It should be a happy time for everyone, especially for children."
Since 1930, our number one goal at the Lower Mainland Christmas Bureau has been to ensure that every child in our community has a smile on their face on during the holidays. Our mission is to empower families to create holiday experiences for their kids through the generosity of community.
This year, COVID has forced the cancelation of our traditional toy-drive events but is anticipated to increase the amount of families in need this holiday season.
We invite our community to bring a new, unwrapped toy to donate to the Lower Mainland Christmas Bureau for families in need.
As a thank you to everyone who donates, each vehicle will receive a bag of tasty mini donuts and 2 coffees!
Drive-thru on Thursday, November 12 or Friday, November 13 to contribute and join fellow community members in the spirit of Christmas!
In addition to a toy donation, or if you can't drive-thru, online cash donations will also be accepted here through the Lower Mainland Christmas Bureau's donation partner, Canada Helps website.
Where: PNE Grounds | Gate 14 – just west of the Playland entrance on Hastings Street
When: November 12: 6:00am – 6:00pm & November 13: 6:00am – 12:00pm
What Do I Bring?: A new unwrapped toy for donation and/or a cash donation
What Will I Get?: Free coffee & mini donuts, and the warm, fuzzy feeling of giving back!