Take the party to the next level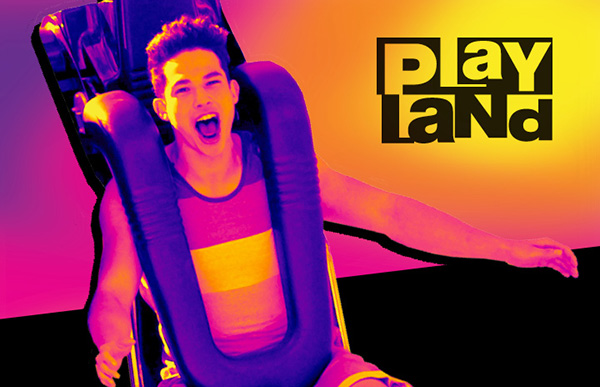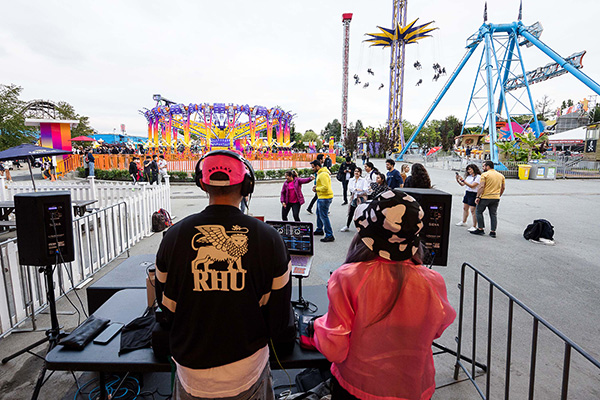 Thanks to everyone who joined us last Friday night for a successful Singles Night event. The crowd proved that FUN is definitely BACK IN FASHION… meeting new people, dancing along to DJs Franstar and Danglez, and trying out Skybender which opened for the first time last Friday.
See five exciting reasons to visit Playland this weekend!

Speaking of our newest thrill ride, we are hosting an *official* launch party on Friday (11am-5pm). Give the new ride a spin, grab one of the commemorative buttons, get your photo taken at the wings wall, and listen to Sunset Kid and DJ Relly Rels's fly tunes!

Join us this Saturday (11am-5pm) and find KC Bear to get a voucher for a special iced mini donut from Fundunkers!
This summer, we are featuring a brand new Virtual Reality game… the UNCONTAINED game experience titled
Deep Signal VR
will take players deep into an unexplored star system to investigate a mysterious burst of dangerous cosmic energy.
Try UNCONTAINED in Playland: $25 for individuals / $60 for groups of 3.
Have your tried our special iced mini donuts yet?
Each week, the Donut Artists at FunDunkers come up something weird and wonderful to top the delectable desserts with. Fruit Loops and Cinnamon Toast Crunch are the must try feature this weekend!
On Wednesday we celebrated National Hot Dog Day… and decided to keep our $3 hot dig deal going all weekend. Load one up with ketchup/mustard/relish at Coaster Dogs!
SELLOUT WARNING
Playland is still operating with capacity reductions and dates have been selling out early. Reserve your ride passes in advance to avoid disappointment, and
save $2
.
GET TOGETHER
Are you planning a group gathering or birthday celebration of your own and are looking for a place to party? Connect with our Group Sales team about booking the Best Party Ever in Playland. You create the guest list, we'll take of the fun (and the clean up).