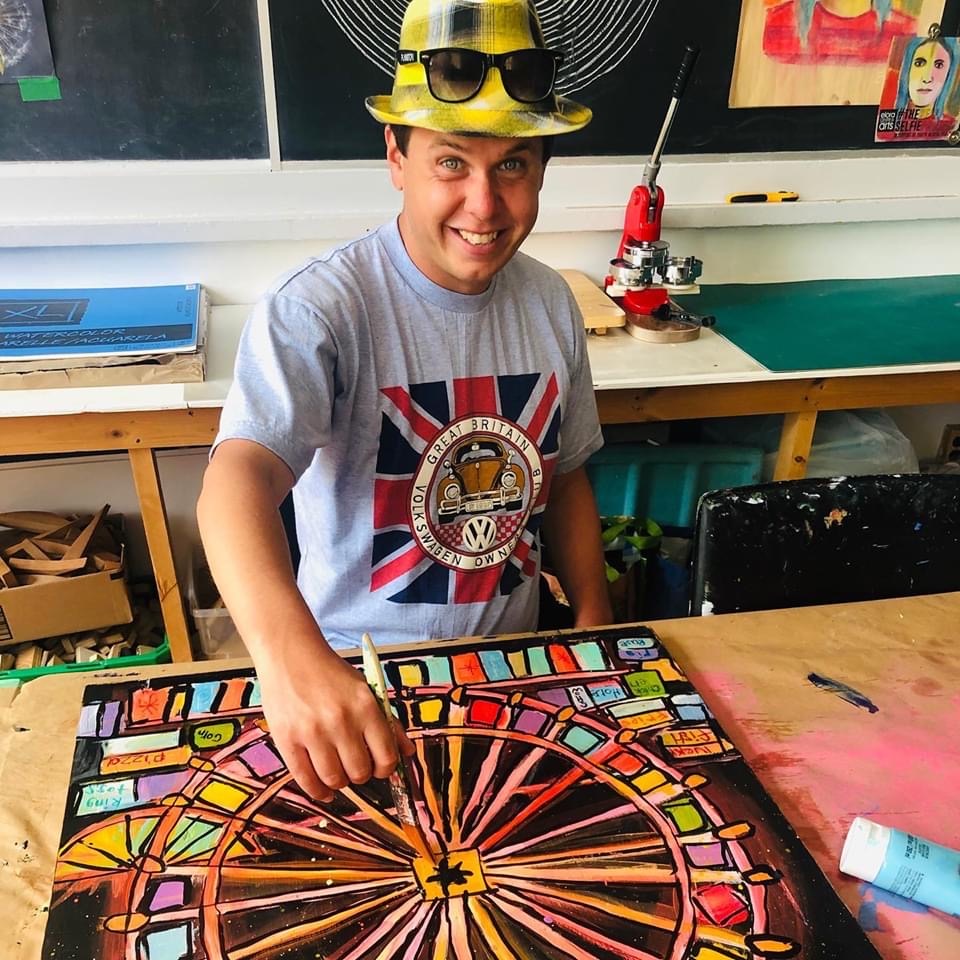 Simon Greaves is a local 27-year-old artist, who paints and sells cards and prints of his work. He recently created an image called "Pining for the PNE" – a reflection of his angst when he heard that the PNE Fair was not going ahead as usual this year. This image is a view of the West Coast (Ferris) Wheel at night, with all his favourite Fair attractions noted in the bottom boxes.
I visited Playland in August and had a fabulous day. I finished my painting of the Pirate Ship, my second favourite ride. I went on the Pirate Ship 10 times. What a great day. I am now working on painting the Sea-Sky Swinger!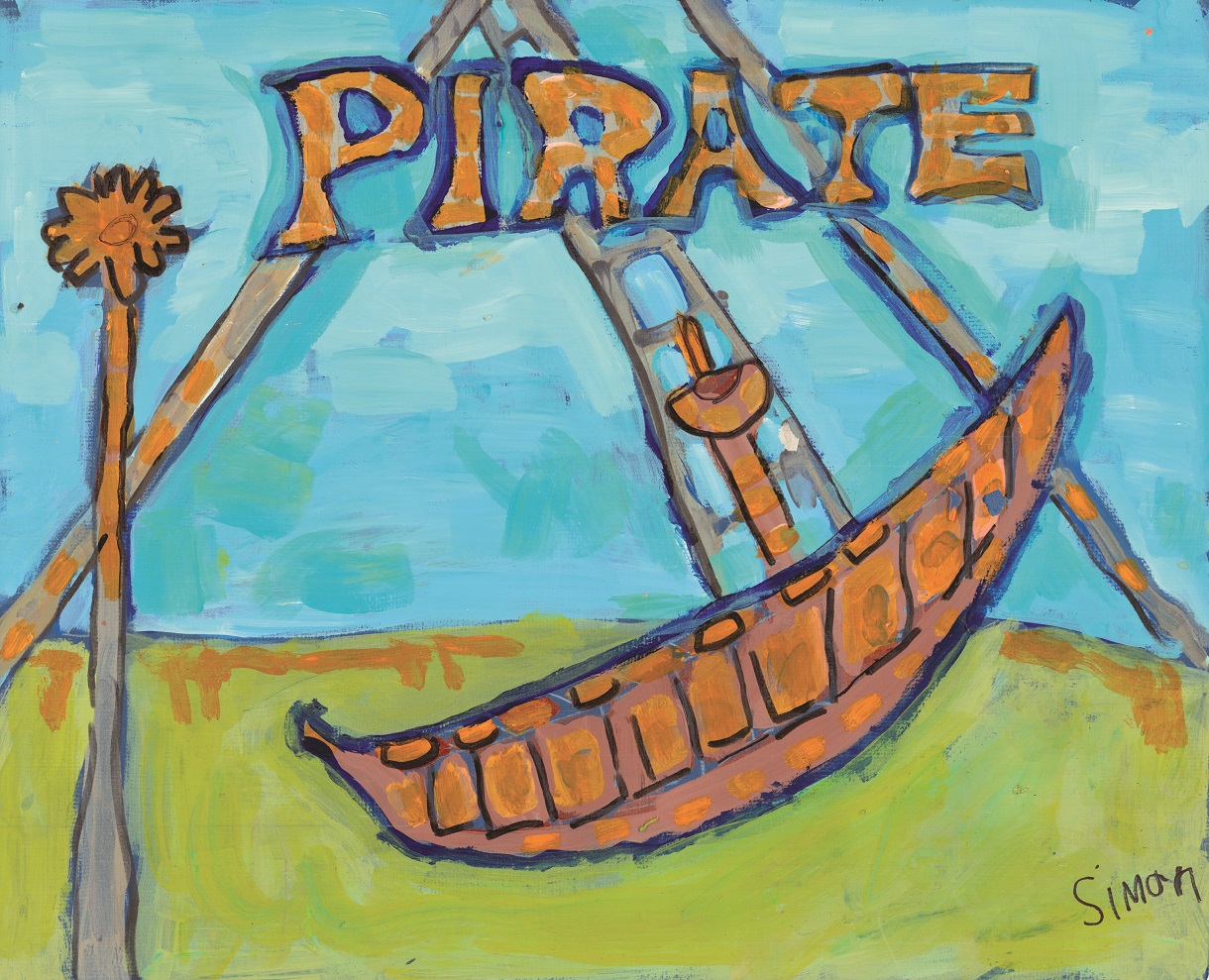 Artist statement:
Hi, I'm Simon. I started painting in school but got really good when I joined the Supportive Arts Program at the Elora Centre for the Arts. Anyone can join, especially people with disabilities, like me.
I grew up in British Columbia and I love going to the PNE. I was very sad that it was cancelled this year. I did this painting of the ferris wheel with all the things I love about the PNE written on it. I called this "Pining for the PNE" in order to take my mind off things. I am SO glad that I can go to Playland this summer.
You can see all my other pieces, including the West Coast Wheel, at www.simonart.ca and get a print or card.