Simon Greaves is a local artist, who paints and sells cards and prints of his work.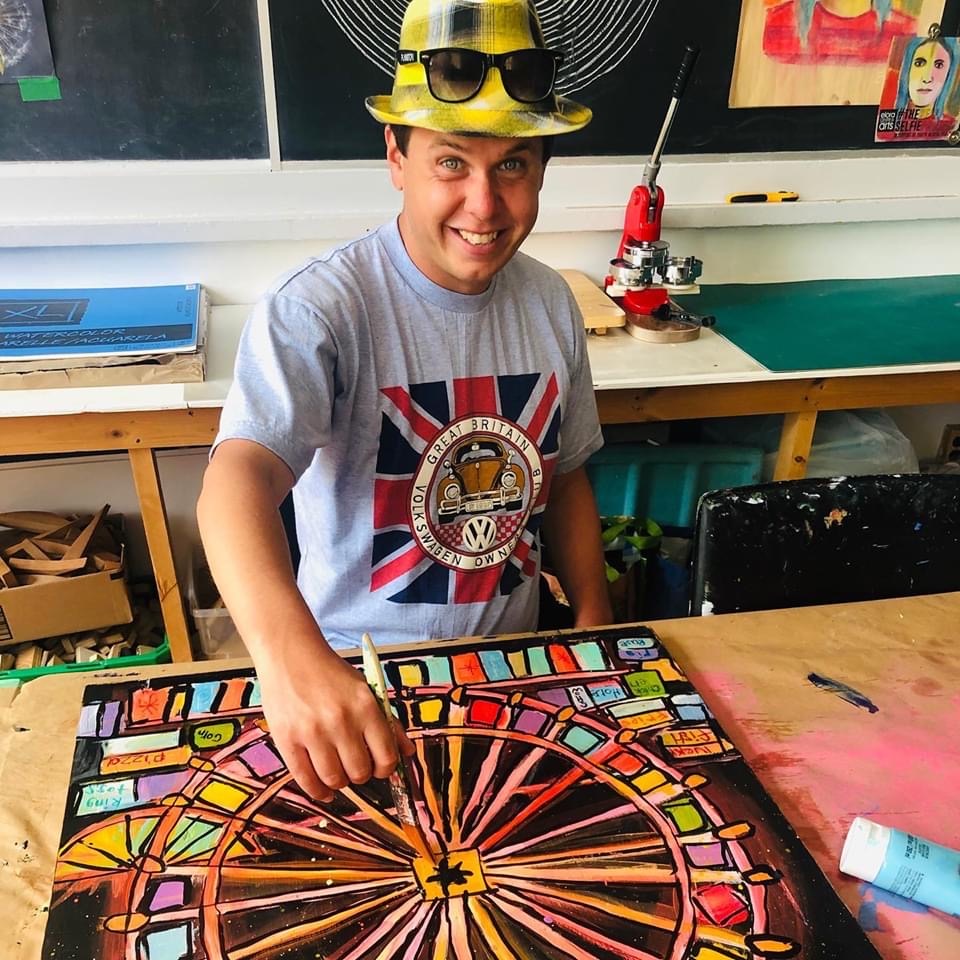 Artist statement:
"Hi, I'm Simon. I started painting in school but got really good when I joined the Supportive Arts Program at the Elora Centre for the Arts. Anyone can join, especially people with disabilities, like me.
I grew up in British Columbia and I love going to the PNE. I was very sad that it was cancelled this year. I did this painting of the ferris wheel with all the things I love about the PNE written on it. I called this "Pining for the PNE" in order to take my mind off things. I am SO glad that I can go to Playland this summer."
"I visited Playland in August and had a fabulous day. I finished my painting of the Pirate Ship, my second favourite ride. I went on the Pirate Ship 10 times. What a great day. I am now working on painting the Sea-Sky Swinger!"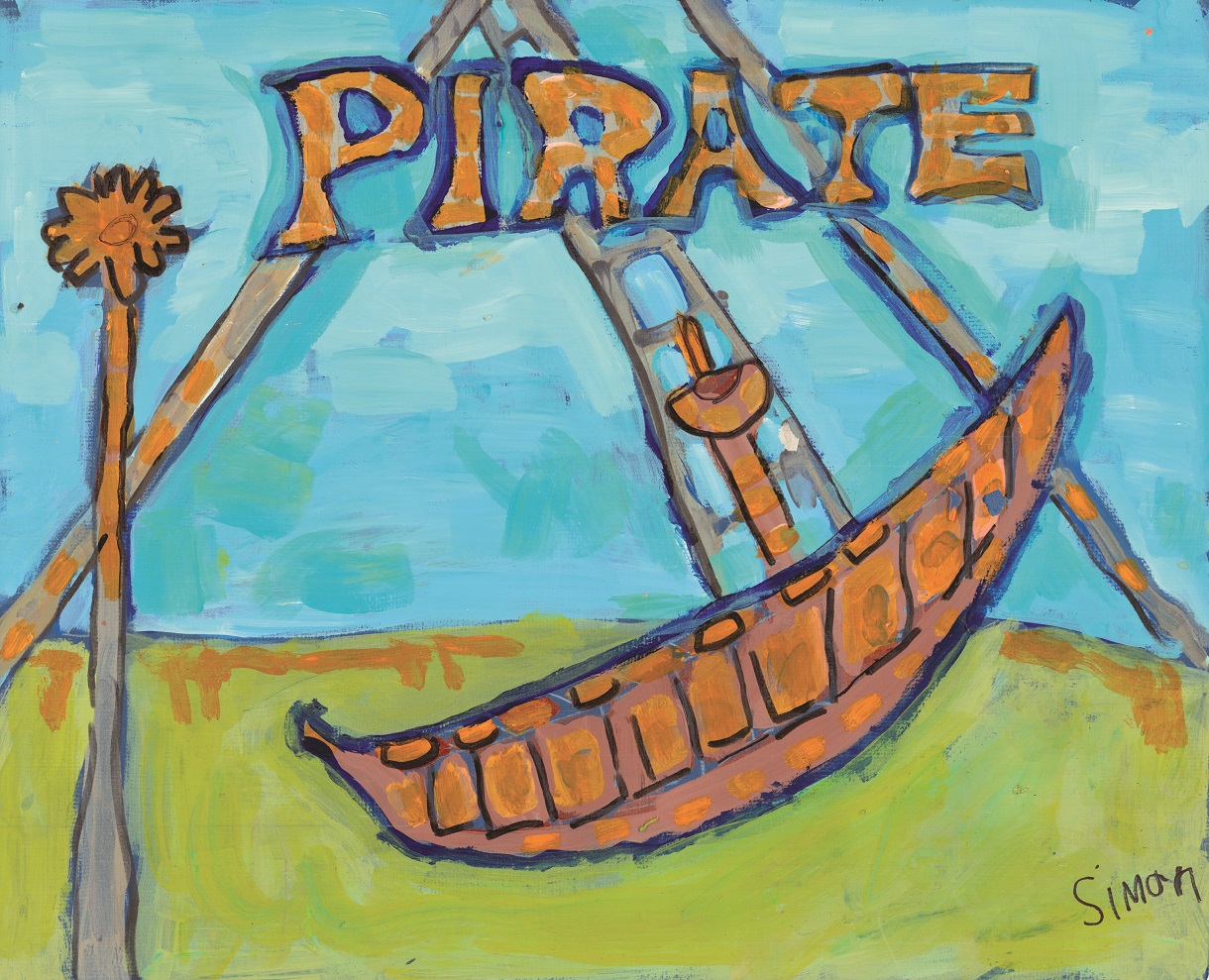 "The Sea to Sky Swinger is another of my favourite rides at the PNE. Here is my version of it. I rode on this quite a few times in August and cannot wait for PNE Playland 2021."
This one is inspired by the merry go round at the PNE. It is called Carousel Horse.
This image is inspired by the Octopus ride that sometimes visits during the PNE Fair.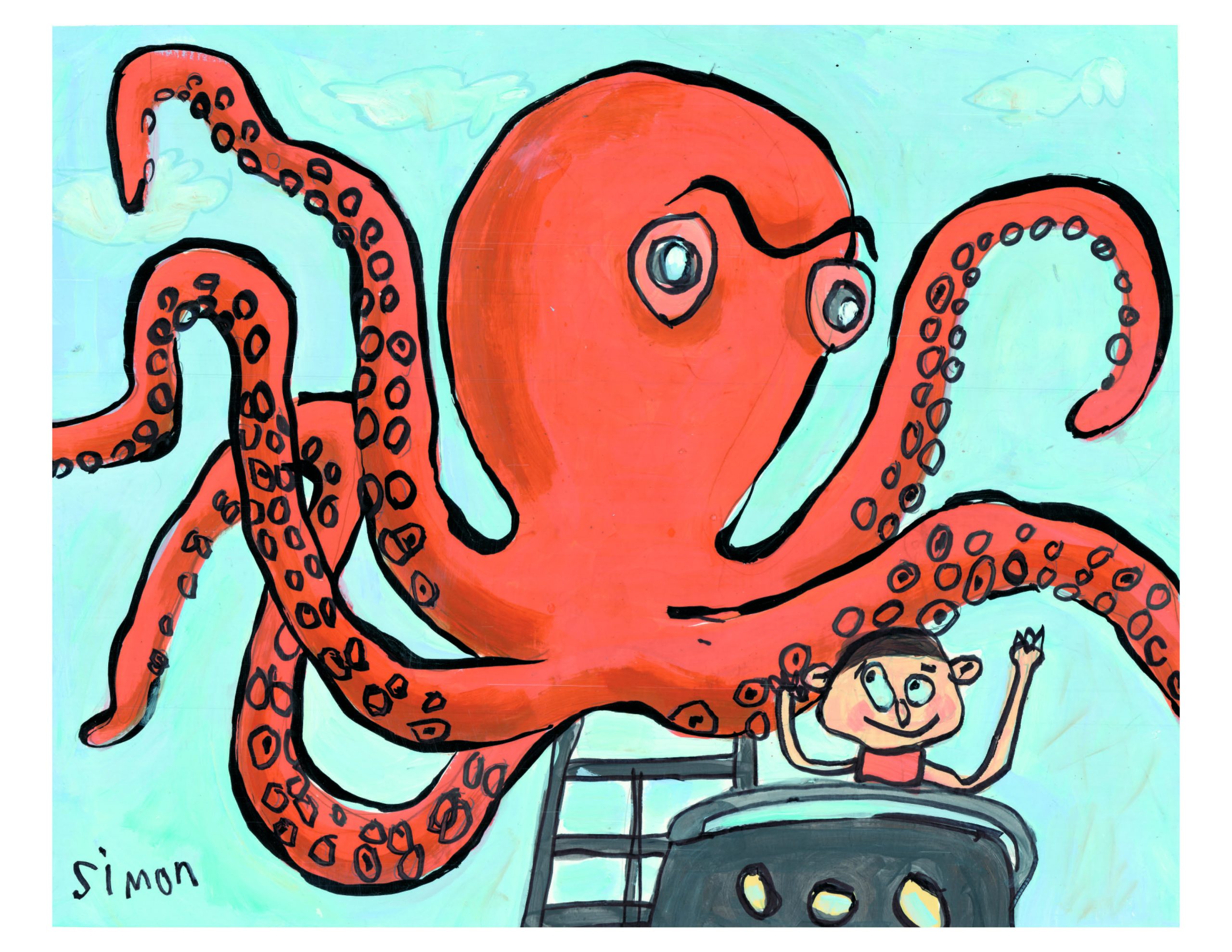 You can view more of Simon's artwork at www.simonart.ca