ZZ Top – 50th Anniversary Tour – CANCELLED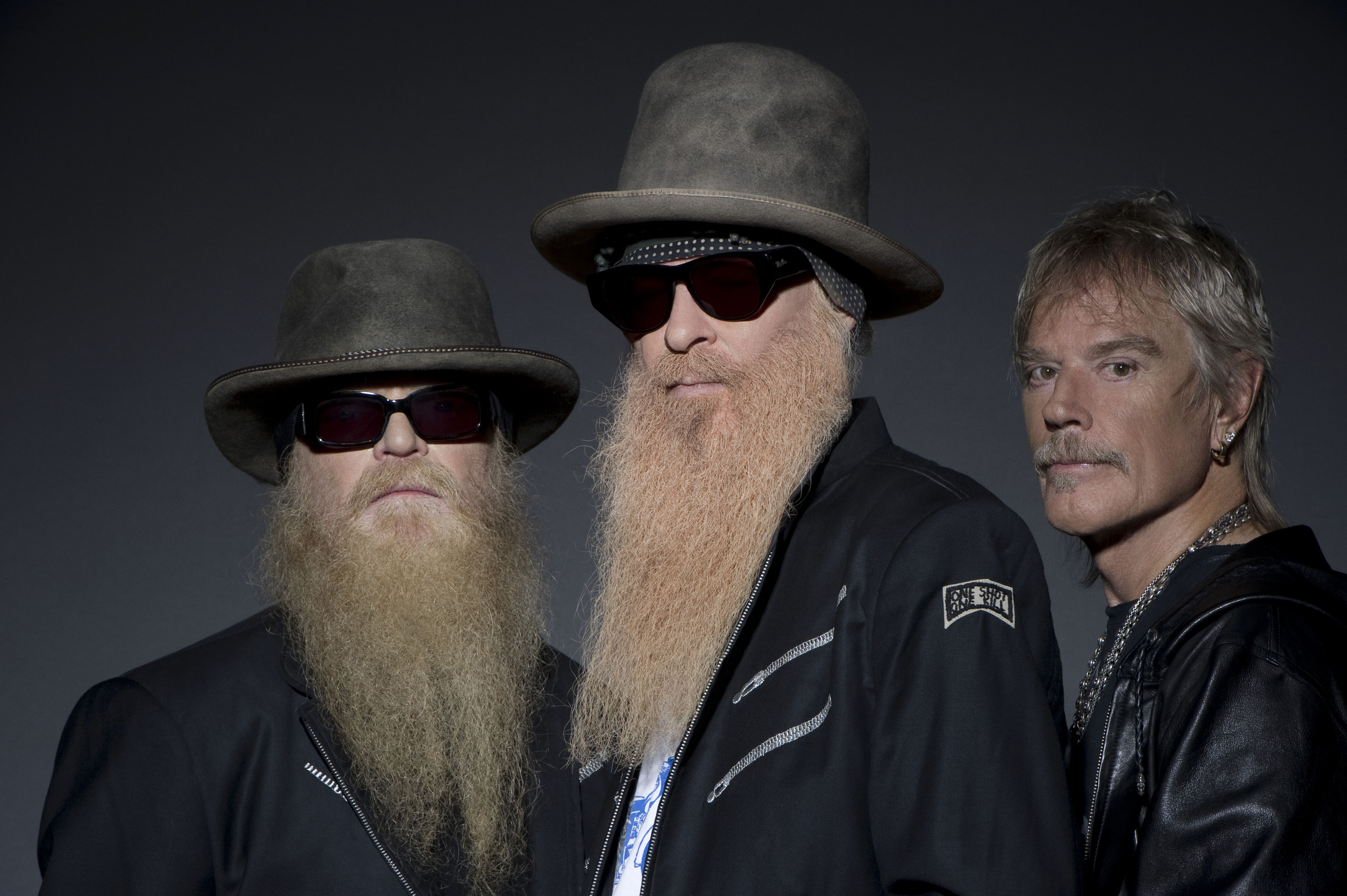 The Pacific National Exhibition (PNE) has been notified that the August 18th ZZ Top concert has been cancelled. Band member Frank Beard has been diagnosed with a case of pneumonia and has been directed by doctors to recuperate before resuming performances.
"ZZ Top is loved by their fans here at the Fair as well as across British Columbia, and we're all wishing Mr. Beard a speedy recovery," says PNE Spokesperson Laura Ballance. "We anticipate announcing a replacement show for the August 18th date in the coming days."
Ticket holders for the Reserved Seat section of the ZZ Top show will have the option of retaining their tickets when the new act is announced for that date or they can receive a full refund at the point of purchase. All ticket holders will be contacted by TicketLeader via the email account on their file.
—
ZZ TOP a/k/a "That Little Ol' Band From Texas," lay undisputed claim to being the longest running major rock band with original personnel intact and, in 2004, the Texas trio was inducted into the Rock and Roll Hall of Fame. Of course, there are only three of them – Billy F Gibbons, Dusty Hill, Frank Beard — but it's still a remarkable achievement that they're still very much together after 50 years of rock, blues, and boogie on the road and in the studio.
As a touring unit, they've been without peer over the years, having performed before millions of fans through North America on numerous epochal tours as well as overseas where they've enthralled audiences from Slovenia to Argentina, from Australia to Sweden, from Russia to Japan and most points in between.  Their iconography – beards, cars, girls and that magic keychain – seems to transcend all bounds of geography and language.
ZZ TOP had accomplished the impossible; they had moved with the times while simultaneously bucking ephemeral trends that crossed their path. They had become more popular and more iconic without ever having to be "flavour of the week." They had become a certified rock institution, contemporary in every way, yet still completely connected to the founding fathers of the genre.
When it comes to the live experience, they've still got it. 2016 saw the release of ZZ TOP's Live! Greatest Hits From Around The World album on Suretone, consisting of 15 songs recorded live in 13 cities across three continents. The elements that keep ZZ TOP fresh, enduring and above the transitory fray can be summed up in the three words of the band's internal mantra: "Tone, Taste and Tenacity."
ZZ TOP's music is always instantly recognizable, eminently powerful, profoundly soulful and100% Texas American in derivation.  The band's support for the blues is unwavering both as interpreters of the music and preservers of its legacy. ZZ TOP's support and link to the blues remains as rock solid as the music they continue to play.  They have sold millions of records over the course of their career, have been officially designated as Heroes of The State of Texas, have been referenced in countless cartoons and sitcoms and are true rock icons but, against all odds, they're really just doing what they've always done.  They're real and they're surreal and they're ZZ TOP.
General Admission tickets
General Admission tickets are free with gate admission and will be available at no cost on site at the ticket booth at the Amphitheatre entrance, and online (with small service fee) – on show days beginning at 11am. General admission tickets do not guarantee a seat in the venue. Max 2 per person.
Reserve seats now!
A limited number of reserved seats are available for purchase online via TicketLeader or onsite during The Fair from the ticket booth located outside the venue entrance within the fairgrounds (subject to availability).
Please be advised, this concert venue has a capacity limit and, for everyone's safety, we will need to close the venue once this capacity has been reached.
Frequently Asked Questions
Venue
Summer Nights Concerts are performed in the outdoor venue, the PNE Amphitheatre. Please be advised, this concert venue has a capacity limit and, for everyone's safety, we will need to close the venue once this capacity has been reached. This is an outdoor venue and as such, refunds are not given due to inclement weather. The Amphitheatre will open for each concert starting at 7:00pm.
Seating
Reserved seating is available at stage front and in reserved bleacher sections for select shows. Lawn Chairs are not permitted in the venue.
Pricing
The Summer Night Concerts are FREE with Fair Gate admission*, but guests have the option to upgrade to a reserved seat or book a private suite.
Cameras & videos
The Fair at the PNE requires that all photographs or videos taken by guests be used for their personal enjoyment ONLY. Any use, reuse or reproduction for commercial purposes without the express written consent of the PNE is prohibited. Professional cameras and cameras with detachable lenses are not permitted. Cameras are also not permitted on rides.
PNE Amphitheatre: Amenities and Code of Conduct