The PNE has proudly been at the heart of the Hastings Park site since the organization's inception in 1910.
Today, the PNE continues to be the primary steward in maintaining the building facilities on site as well as the public park.
This includes maintaining the trees, statues, benches, park equipment, lawns and gardens through out the year. Care of the facilities and grounds is a regularly budgeted expense, and each year the PNE invests millions of dollars to ensure that the park remains well taken care of for the community to enjoy year round.
The PNE manages and operates the Hastings Park site with the exception of the Race Track and Empire Field and its perimeter which are under the care of Hastings Racecourse and the Vancouver Parks Board respectively.
The full Hastings Park site covers some 162 acres and includes a beautifully landscaped public park area for the community to enjoy year round. The PNE operates and manages approximately 114 acres of the site and has specially trained horticultural teams on staff to ensure that the public park – including the Italian gardens, Momiji gardens, and the Sanctuary – remain in their naturally intended states.
Momiji Gardens
Momiji Gardens, located on the south side of the Garden Auditorium building, along East Hastings Street, were completed in 1993. The Momiji Commemorative Garden serves as a reminder of the internment of Japanese Canadians during the Second World War.

Sanctuary
The Sanctuary, a 4 hectare garden, overflows with greenery and bird calls. Its main feature, the pond, is the result of the daylighting of a stream contained by a culvert for over 50 years, combined with rainwater collected from the neighbourhood to the south. A series of bridges, winding pathways, riparian plantings and tucked-away seating areas makes this a delightful refuge for visitors.
Il Giardino Italiano (Italian Garden)
Il Giardino Italiano includes fountains and water channels celebrating the sounds and elements of water. From the large children's play area to the opera walk, the garden is a feast for the eyes and includes several Italian-style plantings of fruit and herbs. Bocce courts, numerous seating areas and a large feast table make this space a wonderful gathering area in the Park.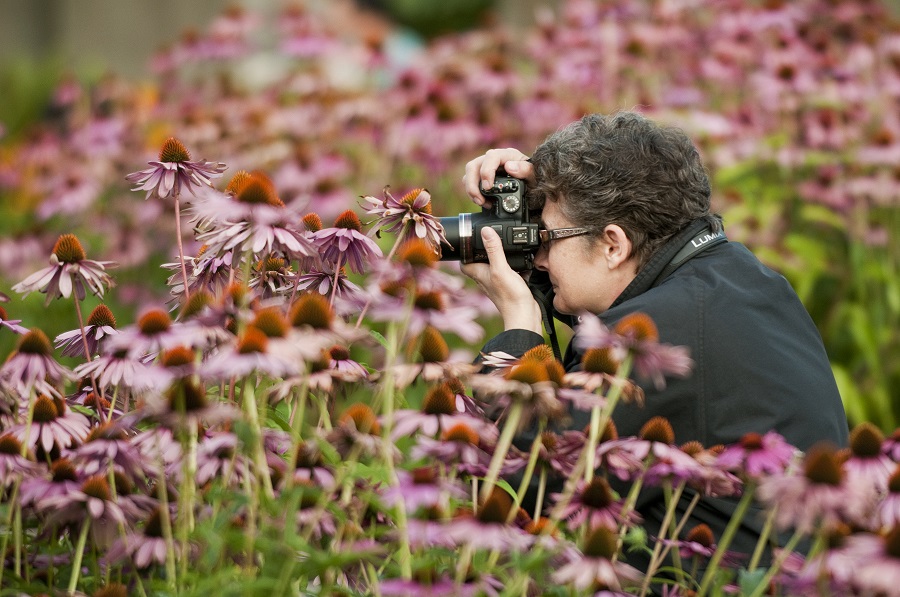 Photography in Hastings Park
The grounds and gardens of Hastings Park lend themselves to be a great backdrop, and if you are an amateur photographer, you are welcome to take photographs.
If you are a commercial photographer you may need a photography permit if you need to set a scene, block public access, and photograph for advertising or editorial purposes.
Please contact the PNE's Sales Department if you are a commercial photographer looking to use the grounds.