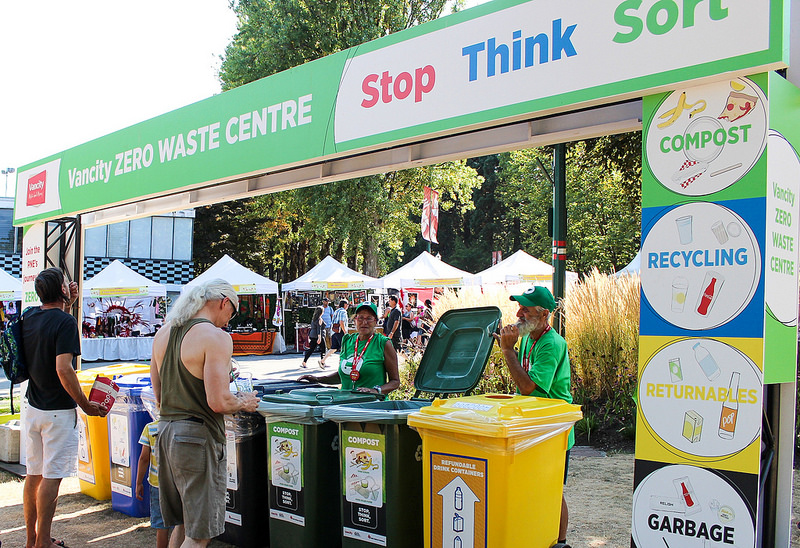 The PNE is committed to aligning our operations, programs and services to embody strong environmental living values.  Our sustainability vision is to become an inspiring model for what is possible. We will leverage our partners, site, staff, activities and resources to test new technologies, systems and ways of working to reduce our impacts. Visitors come to the PNE for fun, so we will infuse a sense of fun and discovery into reducing our impact on the planet.
We align each of our pillars to have:
Social Impact
Environmental Impact
Economic Impact
We use the following principles to guide our sustainability work:
Best Practices. We leverage our partners, site and events to test new ways of doing things, gain feedback and inspire improved action.
Model Citizen. We engage with our community to provide positive solutions and minimize impacts. We act as a responsible steward by making good choices that benefit our site and the community.
Our 3 Sustainability Pillars are:
Zero Waste: increase waste diversion by 3-5% each year
Green Buildings: through scheduled maintenance plans, replace  infrastructure with sustainable options with aim to reduce energy use, water consumption and GHG emissions
Green Lifestyles: align our programs and services that embody strong environmental living values to how we buy, eat, travel and care for the park spaces/nature
Annually we will set key actions for our priorities that will:
Invest in infrastructure that is sustainable, accessible and can integrate into our year round operations.
Provide process efficiencies for the PNE team, community and our partners.
Build employee engagement through cross department ownership.
Align education of our guest and our team to success.
Communicate the PNE Sustainability Story.
Click to read the PNE 'Journey to Zero Waste' Case Study (PDF)